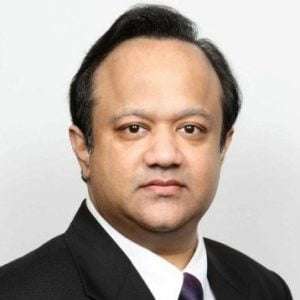 Mr. Mohammed Shoeb
Chairman
Phoenix Insurance Co. Ltd.
Mohammed Shoeb, (born on February 9, 1968) was unanimously elected Chairman of Phoenix Insurance Company Ltd on the 2nd August 2006, a leading general insurance company with operations spanning most parts of the country. An iconic figure, Mr. Shoeb also holds several key positions on various regulatory and professional boards. In retrospect, the 43-years-old has showed remarkable efficiency in discharging responsibilities he has shouldered from the beginning till now.
Mr. Shoeb commenced his business career as a director of The City Bank Ltd from 1990 – 2007. He served as Vice-Chairman of the City Bank Ltd for the period between 2001-2002. Prior to assuming the most desired office of the Chairman of Phoenix Insurance, he prepared himself through his hard work in the company as vice-chairman. His experiences gradually rose to an impressive level since, he has been serving as Vice-Chairman of Phoenix Finance, Phoenix Securities, Phoenix Group of Industries, and as a director of a good number of companies including Phoenix Spinning Mills, Phoenix Textiles Mills, Rangdhanu Spinning Mills and Appollo Ispat Complex Ltd.
Mr. Shoeb has played a pivotal role in the developing of the online-three-tier, Insurance Software System named (CIIS) for Phoenix Insurance which has been developed in collaboration with Ibcs/Primax using "State-of-The-Art" Oracle, Client-Server technology and is being used today locally and over the Internet at many different private sector Insurance Companies of Bangladesh. Dynamic and forward-moving Mr. Shoeb is widely accredited with introducing IT-infrastructure in the companies he served. He facilitated the online banking service for the City Bank ltd., and introduced international credit card 'Visa' for the banking industry.
Almost 20 years in various top positions of different companies Mohammed Shoeb had opportunities to work with the bigwigs of the business organizations and members of executive committees and also with highly qualified and dedicated staff. His thirst for learning combined with his intelligence has amazingly created his forward-looking and visionary enterprises. As a result, he tremendously succeeded in gaining respect of his peers and in building trust and confidence of his business partners and clients in the services rendered by him.
Mr. Shoeb attributes his success in handling the challenges his position brings to his professional competence and integrity, association of honest and sincere people, his good communication skills, stewardship and loyalty. To salute his entrepreneurial excellence and exemplary contribution to Bangladeshi business, the International "Who's Who Historical Society" included him in their list of 2005-2006 and 2011 edition of professionals. "Who's Who Historical Society" usually recognizes the achievement of qualified professionals across the globe following in-depth interviews with them and reviewing their business successes.
Mohammed Shoeb, born and raised in the capital city of Dhaka, holds a bachelor's degree in Business Administration from University of Waterloo, UK. He obtained his earlier education from International School of Singapore and Green Herald International School in Dhaka. He is a permanent member of Dhaka club Ltd. & Gulshan club Ltd.